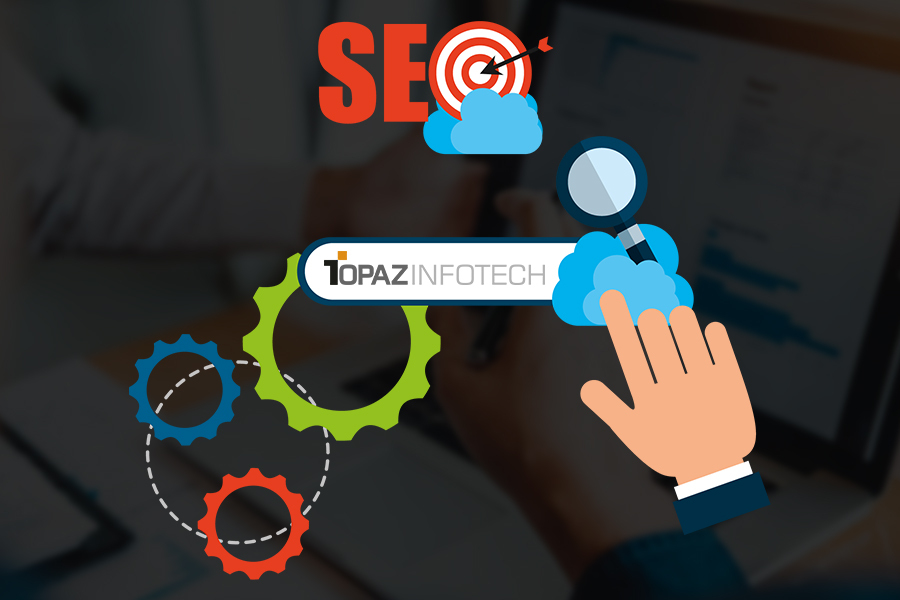 `
How to Improve Brand Awareness Using SEO?
Have you ever thought about why brand value is so important among the masses? It is because around 56% of the consumers would love to stay loyal to their brands and around 89% of the customers are loyal to those brands that they share their values with. In case the core values of the brand get to align with the values of customers, you can count on them to keep coming back for more.
Around 88% of the consumers always state that authenticity is pretty important to decide on the brands they like and are willing to support. There have been multiple surveys available and they state that 46% of the surveyed consumers will pay more for those brands they trust.
From the statistical reports, it can be clearly stated that brand awareness improvement is one point of action to follow using SEO practices. Now the real question is how and this article is here to answer that query.
Converting website into a mobile-friendly approach:
Right now, offering a superior brand experience will need the websites to be more effective and accessible on mobile devices. It can either be a smartphone or a tablet.
Most consumers are using their mobile devices to cover research, access entertainment, and also to conduct transactions.

So, the users would love these sites not just to appear well on the smaller screen, but would want them to load quickly and respond to their necessary actions.

SEO-friendly mobile websites will reward your brand by elevating its ranking.

An improved version of the search position will result in increased visibility as well.
The idea behind link building:
The main goal of link building is mainly to increase the exposure of website on the search engines. It can be well accomplished by using the power of backlinks to cover another website onto yours.
While you are trying to optimize the website for both search engines and humans, it might not feel sufficient enough .

People will view link building as a form of validation from other websites.

It will indicate to Google that your website is pretty significant and it is relevant enough to be cited and linked to some of the third-party websites out there.
The goal of optimizing content for your branding help:
SEO-optimized content is something you are well aware of. But, how can it help with your branding is the real question out there. Make sure to get that answer first before you plan to invest some bucks in international seo services right away!
Content marketing happens to be one of the most promising and effective methods, designed for promoting your brand or business.

With the help of branding and international SEO help, you can generate exceptional content. Combining these two factors will create immense stopping power.

For that, your primary attention needs to be on the main material in question.

For crafting promising content, you need to satisfy the audience's appetite first for new knowledge and then appease the search engine crawlers.

Focusing on some of the sound SEO tactics will help you big time in strengthening the brand value to the next level over here.
Top of the mind brand recognition:
The journey of making your product or service brand a household name is a tedious and long one. It will take a great deal of effort from your side, along with backed-up data and research to follow.
It will further demand some high consistency for your firm to procure the level of perfect brand recognition that will generate some income.

International and even local SEO packages will prove to be some cost-effective investment plans from your side, ready to help you accomplish your aim.
Identifying the relevant keywords:
Optimizing content with top-notch and matching keywords is one significant part of a great SEO strategy. Identifying some of the relevant phrases and some of the long tail keywords will be your answer on how to rank for the terms needed to enter a conversation with your consumers and also match them where they are within the buyer's journey.
Ranking towards the top of the SERPs for specified key phrases is one social proof to follow.

In simple terms, it helps in boosting credibility and trustworthiness among consumers. Always remember that organic rankings are more trusted than paid ones.

Be sure to optimize content for search intent. It gives users intend to find when they type specified items within search engines like Google.

It is one way to boost the conversation rate and then keep people on your site for a longer span of time.
These are some of the simple and proven tricks of how you can use SEO to that improved brand awareness to the next level.
In case you need some help with that, the team from Topaz Infotech is more than happy to help. Visit the official website at https://topazinfotech.com/ for details.